Vietnamese young director Phan Dang Di is one of the jury's members of the Osaka Asian Film Festival 2016 held in Osaka city, Japan, according to the film fest website.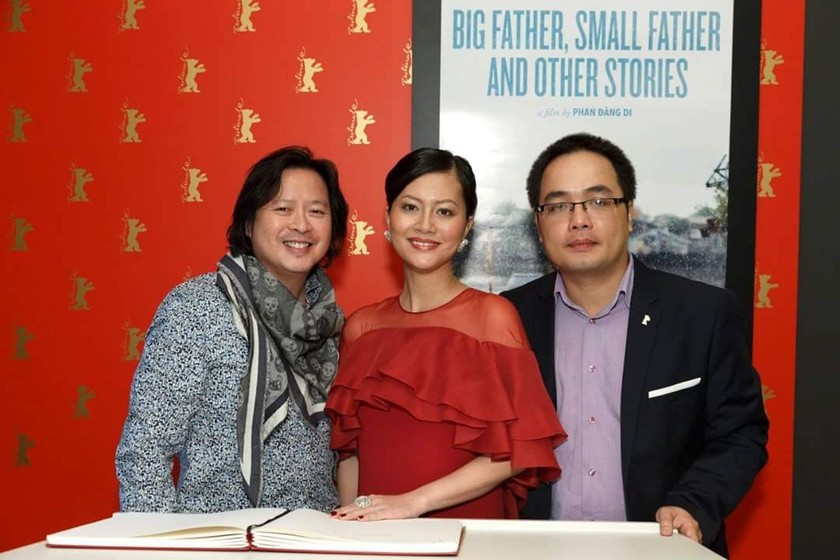 Director Phan Dang Di (R)
The director was invited to join the jury of the Stockholm International Film Festival 2015.
The event will include the Vietnamese Cinema in Bloom program introducing a panorama of Vietnamese cinema.
Six Vietnamese films, including Em La Ba Noi Cua Anh(Sweat 20); Hoa Vang Tren Co Xanh (Yellow Flowers on Green Grass); Cha, Con Va Nhung Cau Chuyen Khac (Big Father, Small Father and Other Stories) and Dap Canh Giua Khong Trung (Flapping On The Middle of Nowhere), as well as Di Nhan (Super X) andMy Nhan Ke (The Lady Assassin) will be screened at Osaka Asian Film Festival 2016.
The festival's 11th edition this year will take place from March 4 to 13, focusing on Asian films. The Asian participating countries include Japan, Taiwan (China), Hong Kong (China), Singapore, the Philippines, Vietnam, Thailand, Korea and Mongolia.