Dutch jazz band Tineke Postma will perform at the Youth Theater in Ha Noi on December 4 and Ho Chi Minh City Conservatory of Music on December 6.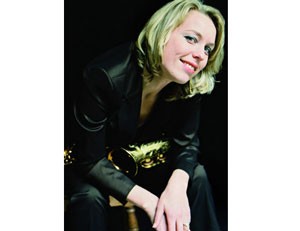 Tineke Postma
Founded in 2002, the band has Tineke Postma on the saxophone, Marc van Roon on the piano, Frans van der Hoeven on bass, and Martijn Vink playing the drums.
It has performed at the North Sea Jazz festival and the world-famous Concert Gebouw in Holland, The Middelheim Festival in Belgium, the Jazz Pote Festival in France, the Viersen Jazz Festival in Germany, the Yokohama Jazz Festival in Japan and the 12 Points Festival in Ireland.
Born in 1978, Postma, who is also a composer, graduated with honors from the Amsterdam Conservatory -- where she also now teaches -- with a master's degree in 2003. She was then awarded two scholarships to study at the Manhattan School of Music in New York.

She has won several awards including the international "Sisters In Jazz All Star Award", the Singer Laren Jazz Award, the Heijmans Award, and the coveted and prestigious French "MIDEM International Jazz Revelation of the Year 2006" award (Victoires du Jazz).

Postma has released three CDs and one DVD. Her third album, "A Journey That Matters" (2007), was a hit in her country. She plans to record her next CD in February 2009 in New York.

The performances in Viet Nam are part of the 10th European Music Festival to be held from November 25 to December 7. Free tickets are available at the Goethe Institute on Nguyen Thai Hoc street, L'Espace on Trang Tien str., and the British Council in Ha Noi, and Goethe Institute on Dien Bien Phu street in Ho Chi Minh City.