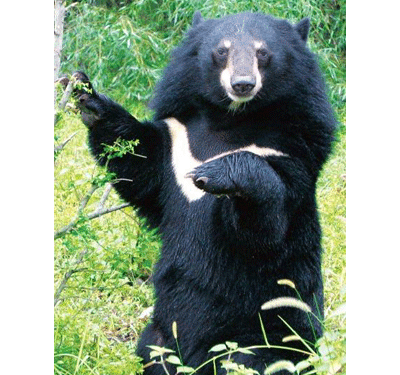 Don't consume bear bile or related products: ENV
The Education for Nature-Vietnam launched a competition on April 3 to make short video clips based on the theme "Say no to bear bile"
The non-government organisation working for the conservation of nature and the environment, said that the competition is open to all individuals and organisations in Vietnam.
Entries should be accompanied with video clips, but must highlight the message that people be discouraged from consuming bear bile and related products.
They should be sent to the ENV office on 5 alley 192, Thai Thinh Town, Dong Da District, Hanoi, no later than May 15, 2012.
Entries will be shortlisted on the website www.thiennhien.org/baovegau.  The winner will receive iPads 32 GB Wi-Fi.