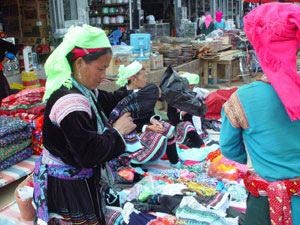 The festival will be participated by around 30 ethnic groups.
The culinary delights of the ethnic groups in northwest Viet Nam will be among the highlights of the Sapa Tourism and Culture Week in Lao Cai Province from April 14 to 24.
For the first four days of the event, 28 cooks will prepare more than 60 dishes of the Tay, Nung, Pa Di, Dao, Thai, Muong and Hoa minorities and be rewarded for their efforts with gold medals, silver medals and certificates of merit.
The idea is to promote the diverse food of the region and preserve the culinary traditions of the 30-odd ethnic groups that live there, according to Mr. Ha Phuc Mich of the Vietnam Farmers Association.