A photo exhibition themed "Viet Nam through the Eyes of Children" is being held at Lam Son Park, Dong Khoi Street in District 1 from August 17 to 27.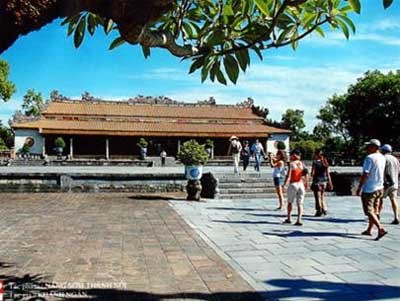 A photo of sunrise over Dai Noi Imperial City in Hue by Khanh Ngan
Some 40 pictures are selected from more than 500 works taken by children of District 2 during a trip from Ho Chi Minh City to Ha Noi, Sapa, Thai Nguyen, Hue and Vung Tau on July 8-19.
The trip was organized by the District 2 Cultural Center. It was designed to encourage children under 15 years of age to develop their talent and interest in photography.
Beside photos of terraced fields, streams, daily activities of the mountainous areas and fisherman, the display includes 154 paintings and 56 pottery artworks of children.