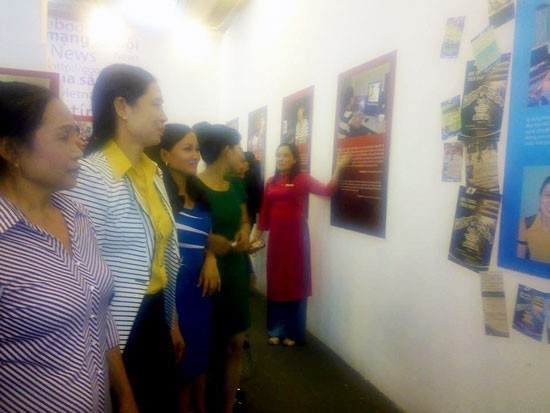 Visitors to the exhibition (Photo:SGGP)
Vietnam Women's Museum in Hanoi yesterday opened an exhibition "Internet and Women: Opportunity and Changes" as a part of a research project "Internet changes lives of women in countryside".

The project was carried out by the museum, Finland Ministry of Foreign Affairs and Fairspectrum Company. It has been implemented from May to November, 2014 in the northern province of Hung Yen.
The exhibition has reflected the real image of the countryside's economic and social situation in the North Vietnam. It also illustrates that the using of internet has positively changed the lives of women who can get information from their relatives in distance or search for useful information of production, health news, and marriage. In addition, it gives warning of negative information and lure in internet.