An exhibition featuring art works by Vietnamese and Thai artists opened at Vietnam Fine Arts Museum in Hanoi on October 1.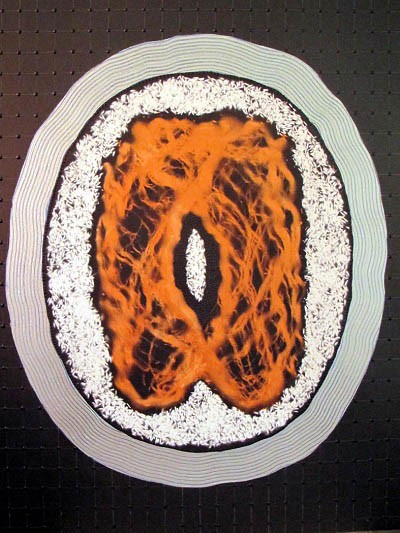 An art work by Worawut Thakaeo
The event is part of the activities of an exchange program between artists of Vietnam and Thailand in 2013. There will be workshops of art, seminars and exhibitions to introduce artists and their works from both countries.
Local participants are Trinh Tuan, Vo Ta Hung, Nguyen Quang Huy, Nguyen Minh Phuoc, Le Thong, Bang Sy Truc, Nguyen Tran Cuong, Nguyen Ngoc Phuong, Vu Duc Trung, Nguyen Trung Dung, Vu Pham Truong Minh, Phan Cam Thuong, Dinh Van Hien and Vu Duc Hieu.
Guests from Thailand include Somchai Wacharasombat, Wattanachot Tungateja, Nukoon Panyadee, Nitti Wattuya, Pakde Limpong, Jirawat Phirasant, Banlu Wiriyapornprapas, Pallop Wangborn, Saravut Vongnate, Thong Udompol, Somporn Teamprasit, Maitree Homthong and Worawut Thakaeo.
The display will run until October 7.