An exhibition to commemorate and honor contributions the late lawyer Nguyen Huu Tho made during his career dedicated to national liberation opened at the Youth Culture House on Pham Ngoc Thanh street, District 1 on July 9.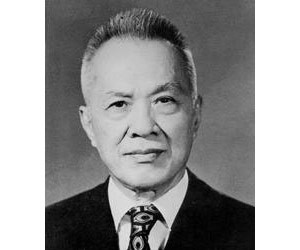 Late Lawyer Nguyen Huu Tho
The exhibition entitled, "Lawyer, President Nguyen Huu Tho – his lifetime of strong attachment to Party, Revolution and People," also marks the 100th anniversary of Mr. Tho's birth (10/07/1910), honoring him as an outstanding patriot and excellent Vietnamese politician.
With 91 pictures and brief records, visitors have chance to learn about Mr. Tho's life and study revolutionary history.
Secretary of HCMC Party Committee Le Thanh Hai, Chairman of Vietnam Fatherland Front Central Committee Huynh Dam, Deputy Secretary of the HCMC Party Committee and other Government officials attended the opening of the exhibition.
On the 100th anniversary of Mr. Tho 's birth, a delegation, led by Chairman of Vietnam Fatherland Front Central Committee Huynh Dam, offered incense at the late lawyer's Commemorative House, 167 Nam Ky Khoi Nghia street, District 3.
The delegation also visited with Mr. Tho's family.
Dam advised Mr. Tho's familial generation to strive, persevere and honor their family tradition as well as participate in positive social activities that benefit the nation.
Mr. Nguyen Huu Tho was born in the Mekong Delta province of Long An. He became a French-educated lawyer and a member of the French Socialist Party. He returned to Vietnam to join the nation's liberation revolution.
He supported the 1954 Geneva agreements, but opposed the regime of South Vietnam's President Ngo Dinh Diem. Detained by the Diem regime, Mr. Tho managed to escape.
During his career, Mr. Tho held many important positions in the Government, including President of the National Front for the Liberation of South Vietnam, Acting President of the Socialist Republic of Vietnam, Chairman of the National Assembly and Vice President of the Central Committee of the Vietnamese Fatherland Front.
Among his many awards for his contributions are the Ho Chi Minh Medal and the Gold Star Order, the highest honor given by the Vietnamese State.
Mr. Tho passed away in 1996 in HCM City.