Mary Wilson, formerly of the famous American rock band Supremes, will perform at a charity show in Ha Noi on October 30 in support of Quang Tri Province bomb victims.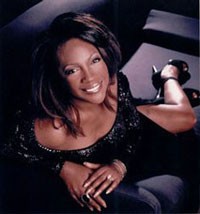 American singer Mary Wilson
She is expected to sing Last dance, You are so beautiful, My world is empty, I'm changing, Dancing in the street and other songs along with Vietnamese pop star My Linh.
After the concert, she will visit victims of bombs during the war in Quang Tri Province on November 1.
Ms. Wilson was born in 1944 in Detroit and founded Supreme in 1959 together with Diana Ross, Florence Ballard, and Cindy Birdsong.
The band created dozens of bestselling albums like Where did our love go?, Baby love, Come see about me, Stop, In the name of love, Up the ladder to the roof, Stoned love, River deep, mountain high.
Since the group disbanded in 1977, she has established herself as a solo performer, an author, and an advocate for humanitarian causes.
She was awarded the Lifetime Achievement award by the US-based National Foundation of Women and asked to join the Delegation of Woman Legislators.
Mary Wilson has suffered from a sudden heart attack and cannot travel to Viet Nam for her concert in Ha Noi tonight, the organizers have announced.

But the show would go ahead with local singers standing in for Ms. Wilson, they said.