Cu dam (The Punch) from Giai Phong Film Studio, and Cau Ong Tuong (Ong Tuong Bridge) and Sinh Menh (A Life) from Feature Film Studio 1 have opened a film festival being held from December 17 to January 2 to celebrate the 60th anniversary of National Resistance and the 62nd anniversary of the Vietnamese People's Army.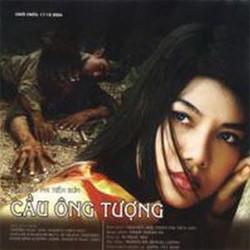 Poster of the Cau Ong Tuong
Pick of the bunch is probably Cau Ong Tuong, directed by Phi Tien Son and made on a budget of VND10 billion.  It tells about Vietnamese volunteer soldiers who go to Laos to help their neighbors develop the country.
Other films to be shown include Ban luan van nop cham (A Late Essay) from the film studio of the Vietnamese People's Committee, Lua chay ho (Burning Lake) from Giai Phong Film Studio, Liep Hoong thuong nho (Liep Hoong remembered) from the Vietnam Feature Film Studio and the documentary Le Trong Tan-mot doi tran mac (Le Trong Tan - a lifetime of fighting) from the Vietnamese People's Army Film Studio.
The films are screening at the National Cinema Center, Thang Tam (August) and Ly Nam De cinemas and the Megastar Cineplex in Ha Noi;  Thang Long A and Thai Van Lung Fafilm cinemas in Ho Chi Minh City; and in other cities and provinces.
At some of the venues the directors and actors will be on hand to talk about their work and take questions from the audience.
The organizer of the film festival is the Viet Nam Cinematography Association.