Organizers of the Spring Flower Festival 2011 awarded 360 prizes to artisans who created exotically stunning and unique displays of ornamental plants.
The awards included three special prizes, 40 gold prizes, 71 silver prizes, 103 bronze prizes and 143 encouragement prizes.
Artisan Nguyen Van Len from An Giang in the Mekong Delta Province received a special prize for his ornamental yellow apricot display, aged over 10 years with 8 to 12 petal flowers. The tree peel is look like paraffin.
Nguyen Hai Phong and Pham Quoc Anh from the central highland province of Lam Dong received the special prize for their works including 'Royal dragon celebrates New Year', a display created from a dragon-shaped tree trunk which measured 8.3meters and weighed nearly 2 tons; and  Y Thao wild orchid which had more than 20 branches about 3 meters long.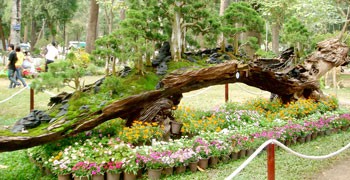 'Royal dragon celebrates New Year' a special prize winning display.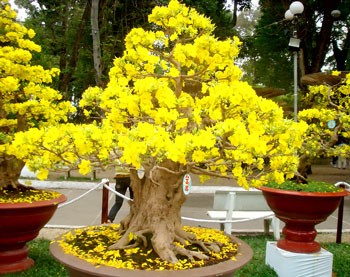 Ornamental yellow apricot won special prize.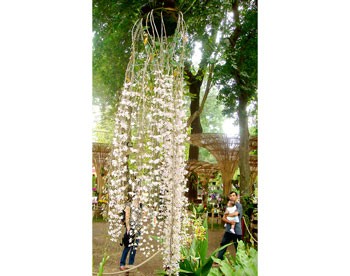 Winning entry of Wild orchids
Related article:
Unique ornamental tree displays at Spring Flower Festival
Spring Flower Festival 2011 to display 8,000 exhibits