The Goethe-Institut Ho Chi Minh said the Gewandhaus Choir Leipzig, which is directed by Gregor Meyer, will continue performing in Vietnam. After having held two concerts in Hanoi they are planning to perform together with the choir of the HCMC Ballet Symphony Orchestra at the Conservatory HCMC on October 15.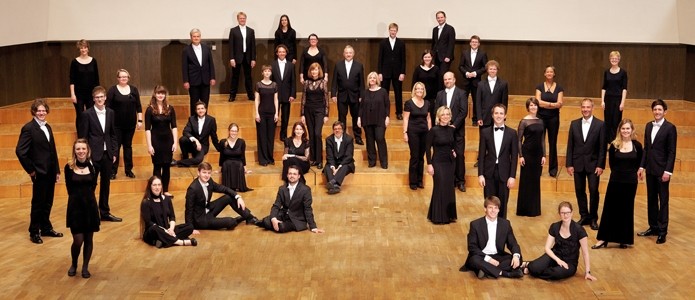 The Gewandhaus CHoir Leipzig
Two cultures are meeting on the stage through a special program which the renowned musicians will sing German and Vietnamese folk songs bringing a friendly atmosphere to audiences.
The Gewandhaus Choir Leipzig has been one of the most renowned German concert choirs for over 150 years and is closely related to the traditional Gewandhaus orchestra Leipzig. The choir is covering a huge variety of genres, apart from a capella they are also singing symphonic music, gospel, soul, pop and jazz.
They are touring to foreign countries on a regular basis. They were invited to India by the Goethe-Institut and participated in the birthday concert of Pope Benedict XVI. in Vatican. For the first time, Goethe-Institut Hanoi initiated their concert trip to Vietnam.
HCMC Ballett Symphony Orchestra was founded in 1993 and performs a big repertoire including orchestra, ensemble, solo, opera and ballet pieces. The renowned orchestra aspires to present Vietnamese artists and talents to a global audience as to strengthen the cultural exchange with other countries.
The admission fee will swing VND 250,000 to 80,000 (reduced admission fee only for students). Tickets are already available at the HBSO office (Opera House) and online.