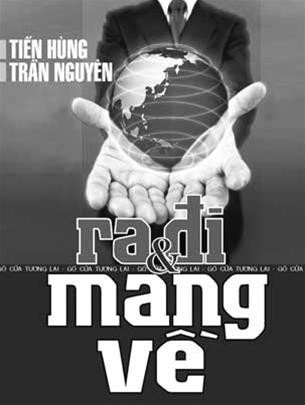 "Go and Fetch" cover
"Go and Fetch" by Tien Hung and Tran Nguyen is a collection of compelling short stories and the interesting experiences of a group of young people.
Although the point of departure of each person in each story may be very different from any of the others, who have their own thoughts and concerns, advantages and disadvantages, they are homogeneous in their burning thirst to achieve a thorough grasp of cutting-edge knowledge.
With a deep trust in the country's prosperous future, they depart and return with new thinking, new technologies, and especially aspirations to do something good for their homeland.
The book provides an illuminating suggestion for those who are really interested in Viet Nam's upcoming opportunities on the path to WTO membership.
Released this month, "Go and Fetch" is the latest book in the "Knocking on Future's Door" series by the two authors. It is published by Tre (Youth) publishing house and Tu sach tuoi tre.