Vietnamese-Australian guitarist Le Hoang Minh will give a performance at the French Cultural Centre L'Espace (IDECAF) in Ho Chi Minh City's District 1 on November 27.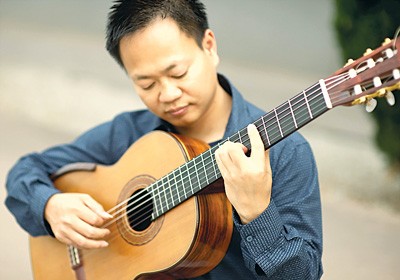 Guitarist Le Hoang Minh
Le Hoang Minh is a member of the popular quartet Guitar Trek in Australia. He has participated in many concerts in the Europe and international music festivals throughout the world.
Le Hoang Minh was the first-prize winner at the 50th Tokyo International Guitar Competition and is head of the guitar department at the ANU College of Arts & Social Sciences in Australia.
The guitarist's first solo album named "The Fall of Birds" was released in 2008 and received positive reviews from critics and media. The latest album 'Duo Merindah' which is a mixture of guitar and flute, has also received great applause.
Guitarist Le Hoang Minh will bring his concert to Ha Noi and organize guitar master classes for music students.