A UK Film Week featuring recent releases will be held in Ha Noi from October 24 to 31 and in Ho Chi Minh City from November 1 to 7.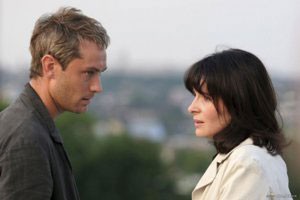 A scene in the film "Breaking and Entering".
Three films, 'Breaking and Entering' featuring Jude Law and Juliette Binoche; 'It's a Free World' by the world famous film director Ken Loach; and 'Bullet Boy' directed by Saul Dibb will be screened at the National Cinema Center and Cinematheque in Ha Noi, and Galaxy cinema in Ho Chi Minh City.
"All these British films were produced with a small budget, not to be compared with Hollywood films. However, many of the films have been nominated for prizes at the BAFTA Film Awards, British Independent Film Awards, the Golden Lion Award at Venice Film Festival and others" said Simon Beardow, Deputy Director of the British Council, which is organizing the event.
A series of short films by young English and Vietnamese film makers will be also screened during the festival.
A four-day seminar led by UK film maker Joe Magee and film expert Dominique Green will be held at the Ha Noi Cinematheque from October 28 to 31 by the British Council.
The workshop, designed for young Vietnamese film makers and artists, will focus on ways to making community films, look for sponsors, approach international film festivals, and on how to produce, distribute and exhibit films.
Joe Magee will also have a conversation on illustration for arts students and young designers on 27 October at the Ha Noi Cinematheque.
The seminar is expected to give young Vietnamese film makers an opportunity to learn about the international film industry and establish collaboration with artists from the UK.
Free tickets for the films are available at the British Council, 20 Thuy Khue and Ha Noi Cinematheque, 22A Hai Ba Trung from October 20; and at British Council, 25 Le Duan, District 1 and Galaxy Cinema, 230 Nguyen Trai, District 1, Ho Chi Minh City from October 28.