A special comedy show themed "Laughing city of five seasons" featuring leading comedians from the country will be held at the Friendship Cultural Palace in Hanoi on June 19.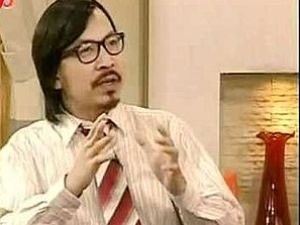 Scriptwriter Dinh Tien Dung will take a role of prfessor Cu Trong Xoay in a funny satire talk show in the performance.
The performance is expected to attract audiences for comedy plays reflecting social issues and ridiculing the bad habits of the living.

It is also a playing field for comedy actors and actresses nationwide and an exchange between comedians and audiences.

Big names such as Hoai Linh, Minh Vuong, Chi Trung, Xuan Bac, Tu Long, Quang Thang and Van Dung will be on stage.

Director Do Minh Tuan, artist Doan Bang, scriptwriter Dinh Tien Dung will also take part in the show.

The comedy performance will then travel to other cities and provinces in the country.