The third Scientific Film Festival themed 'Renewable Energies and Sustainability' will be held in Hanoi from October 24-December 15.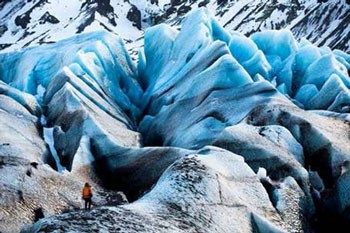 A scene in the film titled "Chasing ice"
The film 'Chasing Ice', which received many international awards, will be presented at the opening ceremony.
The event will also take place in cities and provinces such as Hanoi, Thai Binh, Thai Nguyen, Vinh Phuc, Quang Tri, Hue, Da Nang, Hoi An, Dac Lak, Ho Chi Minh and Bac Lieu.
Audiences will have a chance to enjoy entertaining activities of games and screenings, and experience that learning about nature, environment and new technologies is a fun activity.
The event is being organized by the Goethe Institute Vietnam. The festival has been held internationally in Laos, Cambodia, Indonesia, Jordan, Malaysia, Myanmar, Palestine, the Philippines, Thailand, and the UAE.