About 550 movies from 40 countries and territories will join the 4th Hanoi International Film Festival (HANIFF) that will be scheduled on November 1-5.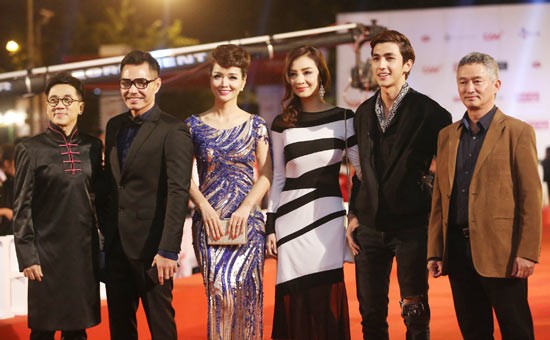 Artists participate in the 2015 Hanoi International Film Festival
Submissions include over 300 feature length films and 200 short films from Poland, Belgium, Brazil, Colombia, Chile, Taiwan (China), Germany, Ghana, South Korea, India, Hungary, Iran, Israel, Kazakhstan, Mexico, the U.S., Norway, Russia, Japan, France, the U.K., Serbia, Slovakia, Sri Lanka, Spain, Turkey, Sweden, China, Yemen, ASEAN Member countries  and more.

A series of activities such as composition camp, film project market,  seminars on cooperation of production of films, connection of movie industries of  TTP (Trans-Pacific Partnership) 12 member nations and national characteristics in the movies.

The event is aimed to give a chance for local and ionterantional film makers to meet, exchange experiences and thoughts with each other.

A reputed international Jury Board will judge and award prizes in categories, including The Best Short Film, The Best Director, The Best Actor, The Best Actress, The Best Director for Short Film, The Netpac Prize, The Special Jury Award For Feature Length Film And The Special Jury Award For Short Film.

The film fest will open at the National Cinema Center on November 1 and close at the Friendship Cultural Palace on November 5. The ceremonies will be broadcast live on VTV1 and VTV2 channels.