A music concert featuring famous works of German composer and pianist Johannes Brahms will be held at the Hanoi Opera House on February 15-16.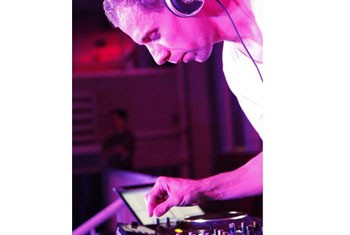 French electronic artist Alex Millan
French piano soloist Michael Bourdoncle and the Vietnam Symphony Orchestra will join the event.
Tickets are priced from VND200,000-VND500,000 and available at the Hanoi Opera House at 1 Trang Tien Street.

In addition, an electric night will rock music lovers with enthralling music by famous French electronic artist Alex Millan at the French Cultural Centre in Hanoi on February 18.
After his successful performances in Hanoi in 2010 and 2011, Alex Millan, DJ and producer, who has many music works published all over the world, will be back with his wonderful music once again.
In 2010, he released his album 'Triple'. Many of the songs in his album are with Depeche Mode, Daft Punk, Paul Kalkbrenner, Trentemoller, James Zabiela…

He created his own music style by combining rhythm, melody and melancholy. With his experience and emotion, he is one of the most popular electronic music stars today.

Tickets are priced at VND60,000 for a couple and available at L'Espace Centre in Hanoi.