The "Happy week" celebrating the International Day of Happiness on March 20 will take place nationwide from March 16-23.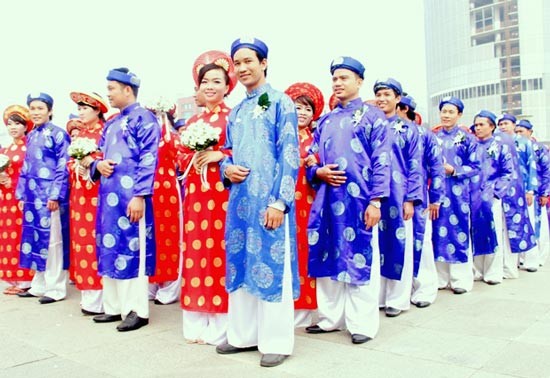 A mass wedding is organized in Ho Chi Minh City in 2014. (Photo: Sggp)
The event also marks the 40th anniversary of the southern liberation and national reunification on April 30.
Mumerous activities such as mass weddings for young couples, congratulations to happy old couples, exchanges with women who have made great contribution to the national construction and defense will be organized during the week.
There are also painting and photo exhibitions, music and poetry shows, sport and tourism events.
The event aims to raise awareness of life skills, organize family life, build relationships, gender equality in the family, and prevention of domestic violence.
The International Day of Happiness was organized by the United Nations in June 2012. Currently 193 countries have participated in the event.