An outdoor photo exhibition celebrating the 71st anniversary of Vietnam National Day (September 2) opened in Nguyen Hue walking street in Ho Chi Minh City's District 1.

The display presents 83 pictures of the August Revolution of 1945 and notable achievements in various fields, modernity and industrialization of Ho Chi Minh City.

Another exhibition on Dong Khoi Street introduces the development of the city over the past 40 years.

The events will run until September 11.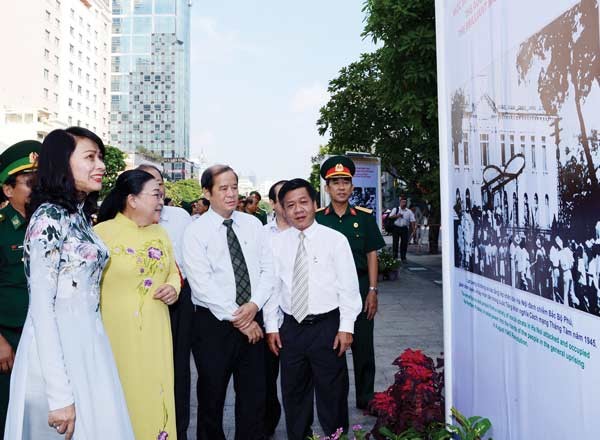 Phoro exhibition marking National Day on Nguyen Hue walking street (Photo: Sggp)