Ho Chi Minh City is planning two spectacular firework displays on September 2 to commemorate the August Revolution and the 66th anniversary of National Day.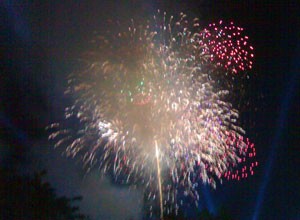 A firework display. (Photo: Anh Vu)
According to the People's Committee of Ho Chi Minh City, high-range fireworks will be set off from Thu Thiem tunnel in District 2. The city centre is always the best location to view such displays where many Vietnamese and foreign visitors can gather and celebrate the country's National Day.
A low-range fireworks display will take place at the Dan Sen Park in District 11. Local residents and visitors can watch the display from inside the park.
The live firework displays will begin at 9 pm on the night of September 2. Ho Chi Minh City Television will air the firework displays live for viewers.