The Korean–Vietnamese Peace Foundation presented 52 documents and items to Danang Museum on October 11.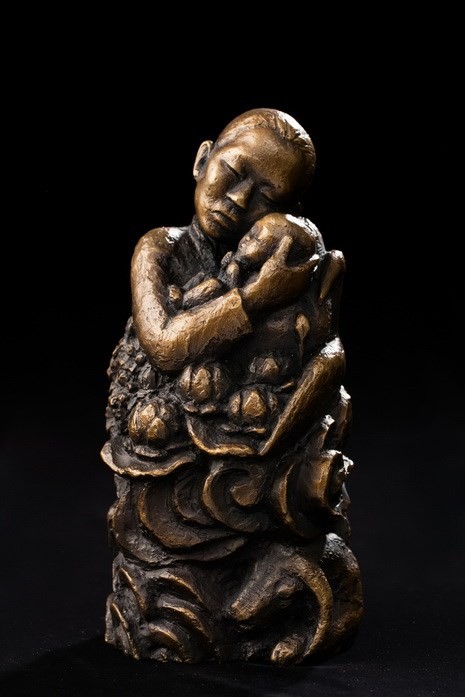 The "Pieta Vietnam" statue. (Photo: The Korean-Vietnamese Peace Foundation)
Prominent among the items was the Pieta Vietnam – the Last Lullaby bronze statue, which depicts a Vietnamese woman embracing her child.
Others include: 30 photos on the "An apology to Vietnam" movement in the Republic of Korea, six pictures commemorating victims of massacres by the RoK troops in the anti-American resistance war in Vietnam, books and documentary films about the war.
This is an effort to heal wounds caused by RoK troops in the war.
Danang Museum will hold an exhibition featuring the documents and items.