The Traditional Crafts Festival, showcasing various handicrafts from across the country, opened in Hue City on April 28.
Hundreds of handcrafted artworks from across the country and from various Crafts Villages will be on display at the festival.
A seminar to highlight the prospects in tourism of the various Traditional Crafts Villages was also held on the morning of April 28.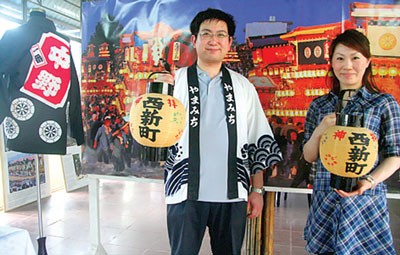 Japanese lanterns made from paper are on display at the Hue Traditional Crafts Festival 2013. Photo: SGGP
On the same day, a showroom of traditional crafts of Saijo City in Japan was also opened to introduce visitors to sweet cakes, and lanterns and dolls made out of paper. Many tourists were seen being photographed in front of the crafts.

By Van Thang- Translated by Huyen Huong