December 12 has just been declared Singer's Day in Viet Nam so, to celebrate the newborn honor, more than 100 professional vocalists will take to the stage in Hoi An and Da Nang to raise money for disadvantaged families on the central coast.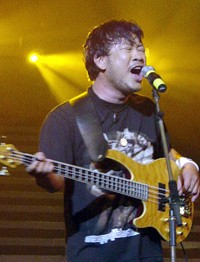 Musician Le Quang
Two concerts are scheduled: at the Palm Garden Resort in Hoi An on December 11 and Dao Xanh (green island) in Da Nang on Singer's Day itself.

The organizers include the television game show host Thanh Bach, Huynh Phuc Dien, the musician Le Quang, Luong Minh, the singer Dam Vinh Hung, and the editors Viet Thanh, Huyen Thanh and Thai Huan.

"It'll be a great chance for Vietnamese singers, musicians, directors and editors to mix and mingle, share their experiences, strengthen solidarity and encourage each other to perform well," Le Quang told reporters.

A venue for the next Singer's Day is already being lined up: the VinPearl island resort off Nha Trang.