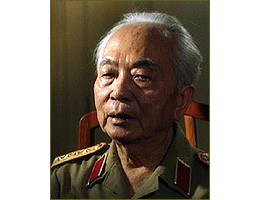 General Vo Nguyen Giap
A photography exhibition chronicling the life of General Vo Nguyen Giap will be on display in the central coast province of Quang Binh, his homeland, from August 21 until September 10.
The series of 95 photographs taken by well-known journalist, photographer and colonel Tran Hong reveal the General in many stages of his life as Hong was present during many of the general's important meetings and telling moments.
The display includes recent pictures of the General's portrait and acitivities in the 40th and 50th anniversaries of the Dien Bien Phu Victory against the French in 1954, and the 60th anniversary of Vietnam's independence.
The pictures, the first collection of their kind, are a warm homage to the general's longevity at the age of 95 and will be awarded to Quang Binh province, after display at the local gallery.