Kate Festival of the Cham ethnic minority people opened on October 3 at Po Sah Inu Towers in Phu Hai Ward in Phan Thiet City.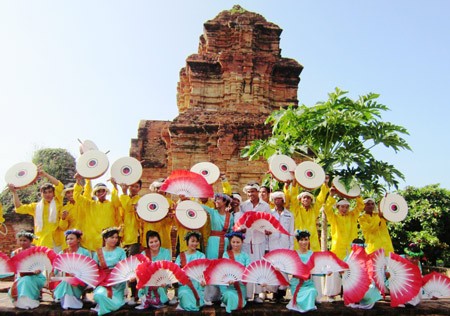 Kate Festival of the Cham ethnic minority people takes place at Po Sah Inu Towers(Photo:SGGP)
In the evening, many traditional art performances took place on the main stage of the festival, including traditional instrument performances, musical performances and dances, introducing traditional costumes of Cham ethnic minority people, Cham cuisine, handmade pottery, folk games and introducing the textile industry.
Besides this, many solemn ceremonies took place during the festival, including worship offerings to Goddess Po Sah Inu.
On the same day, more than 40,000 Cham people entered Brahmanism religion in Ninh Thuan in a welcome ceremony to the Gods in Po Nugar Temple in Huu Duc Village. More than 400 young women performed art items such as traditional fan dance and other music performances.
The Kate Festival is one of the largest and most important of the ten festivals of the Cham people, and takes place on the first day of the seventh month of the Cham calendar.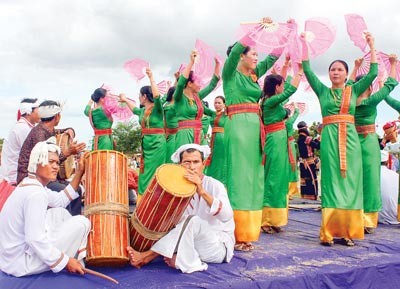 An art item is performed at Kate Festival 2013 (Photo:SGGP)