Lam Truong, one of the most renowned pop singers in Viet Nam, has just officially announced that he will hold a series of concerts entitled Chuyen hom qua (past story) to mark the 10th anniversary of his music career.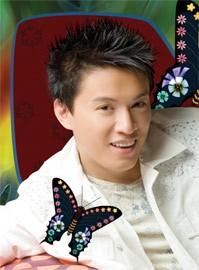 Pop star Lam Truong
Besides two shows at the Military Zone 7 Stadium on March 23 and 24 in Ho Chi Minh City and one at the Giang Vo Exhibition Center on April 14 in Ha Noi, the pop- star will hold in Singapore for a one night show at the  Esplanade concert hall on April 2.
Lam Truong performed in a concert titled Trai tim Viet (Vietnamese heart) last November in Singapore. The show was organized by the Vietnamese students association in Singapore to raise funds for victims of recent typhoons in Viet Nam's central provinces. The show's success was what led him to decide to return Singapore for the upcoming concert.

While the concert will only feature a performance by Lam Truong, he will have as guests on stage Singaporean pop star and actor Edmund Chen and Vietnamese singer Minh Thu who won the prize at the Sao Mai Diem Hen (Morning Star Rendezvous) singing contest organized by Viet Nam Television.

Ticket prices are SGD 35, 40, 50 with concessions for students under 30 years of age. Tickets go on sale in Feb.