People's Artist Duong Ngoc Duc, senior veteran of the Vietnamese stage sector, passed away in Hanoi on June 3 at the age of 81.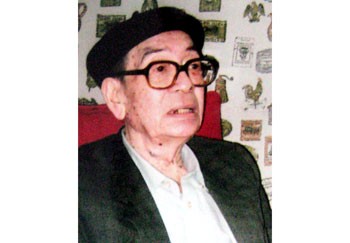 People Artist Duong Ngoc Duc
The director was born in the capital in 1930. He graduated from the Director Department of the Leningrad State University of Theatre, Music and Cinematography in 1964.

He was Party Committee Secretary and Secretary-general of the Vietnam Stage Artists Association, and Director of Vietnam Drama Theater in 1978.

He was known as one of the leading directors of the country from 1960-1970.

The director used stage names including The Lu, Tran Hoat, Dinh Quang, Nguyen Dinh Nghi, Tran Bang and Ngoc Phuong for his popular plays such as "Masa", Doi mat (Eyes), Nguoi cong dan so 1 (The citizen No.1), Tien tuyen goi (The call of the Front), and more.

Services for the director will take place at the funeral house of the Ministry of Defense, 55 Tran Thanh Tong Street in Hanoi, from now until June 8.