Meritorious artist Doan Ba will introduce to audiences a drama titled 'Specter of Man's Family' at 179 Binh Thoi Street in District 11 in Ho Chi Minh City at 8.30pm on December 1.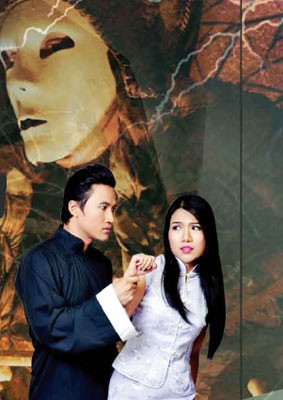 A drama titled 'Specter of Man's Family'(Photo:SGGP)
The drama will have participation of many famous artists such as meritorious artists Thanh Dien, Ha Tri Quang, Thuy Duong, Huu Thach, Trieu An, Cam Ha and singer Khang Le.
'Specter of Man's Family' tells the story of a leading heroine called Duyen, who was cheated into marrying a 90-year old man in China, called Man. Duyen suffered great miseries in China and seeks ways to escape from Man's home and return to her hometown.
In the play, the director will not only create excellent negative characters but also use music and art circus to create an effective and attractive performance.