The singer My Le, known as the 'Mermaid', will meet her fans for the live show 'My Le in Symphony' at Saigon Opera House, district 1, March 8 to mark 10 years in the music business.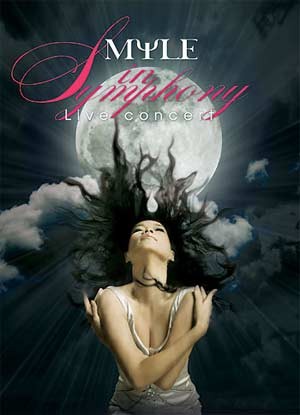 'My Le in Symphony'   
This is the first time in four years that she will lead her a show after being at home to take care of her family. 
The one-night-only show will comprise three parts.  
Part one will include most of her well-known songs, like 'Tu khi em den' ('Since you came'), 'Va con mua toi' ('And the rain falls') and 'Dong song khong tro lai' ('The river yet flows back'). All songs will be accompanied by music from a classical orchestra.  
Part two will present a new side of My Le's voice in debuts for songs by Pham Duy, Duong Thieu Tuoc, Doan Chuan, Trinh Cong Son and Tu Cong Phung. 
Part three will see the 'mermaid' singing classical opera 
Film director Nguyen Quang Dung, famous for teen films like 'Nu hon Than Chet' ('Kiss of the Death') and 'Giai cuu Than Chet' ('Release the Death'), will direct.  
Musician Hoai Sa is in charge of composing, mixing some playbacks and cooperating with Tran Vuong Thach, from the HCMC Ballet and Symphony Orchestra, who will conduct the orchestra. 
The live show will feature performances from guests like Thu Minh, Duc Tuan and the boyband AC&M.  
Tickets cost from VND200,000 ($11) to VND900,000 ($51). 
The whole show will be recorded and released as CD and DVD.