The runner-up of the Elite Model Look Vietnam 2014, Pham Thi Kim Thi will compete at the Miss Model of the World 2014, which will take place in China's Shenzen from November 10-30.


The 23-year-old girl from Ho Chi Minh City has a standard height of 1.73m, a characteristic face and impressive makeup.
Thi will also participate in the "The Look of the year 2014" modeling pageant in Rome, Italia in December.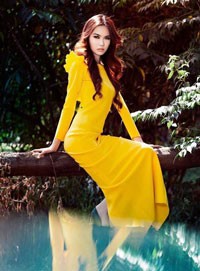 The runner-up of the Elite Model Look Vietnam 2014, Pham Thi Kim Thi