Twentieth Century Fox will start to sell movies including "X-Men: The Last Stand" and TV shows like "24" for downloading from Web sites owned by parent News Corp., in what some analysts said could be the first step toward creating a broader online video strategy.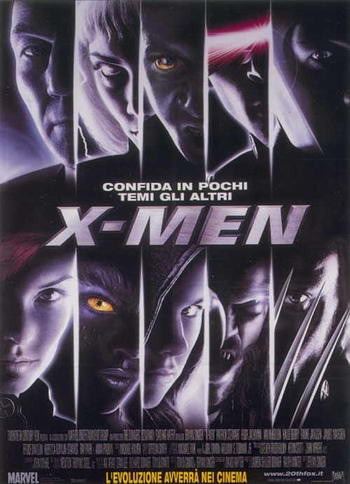 X-Men film poster
Fox Interactive Media said it will begin to sell movies and shows on the Direct2Drive download site, owned by Fox's IGN Entertainment, by October. The programs can be viewed on personal computers as well as Windows portable media devices.
The programs will be made available for purchase from News Corp.'s popular online teen hangout MySpace.com shortly thereafter, Fox Interactive Media president Ross Levinsohn said in an interview.
Twentieth Century Fox now sells its films to download services like CinemaNow and Movielink, but it has not invested in the Web sites unlike other studios including Walt Disney Co., Viacom Inc.'s Paramount Pictures and Time Warner Inc.'s Warner Brothers.
The new project is an early indicator of News Corp. Chief Executive Rupert Murdoch's ambitions to exploit Direct2Drive's technology in the fledgling movie download market, said one analyst.
Fox Interactive Media could also hypothetically court other movie and TV studios to sell program on its Web properties, potentially competing with the download services offered by other Hollywood studios.
Movies will sell for about US$20 and shows for US$1.99 and will be playable on portable entertainment devices that employ Microsoft Corp.'s copy protection system.
Source: Reuters