Musician Do Bao, singer Tung Duong were honored music devotion award of the year at the 9th Music Devotion Award was held at Hanoi Opera House on April 22.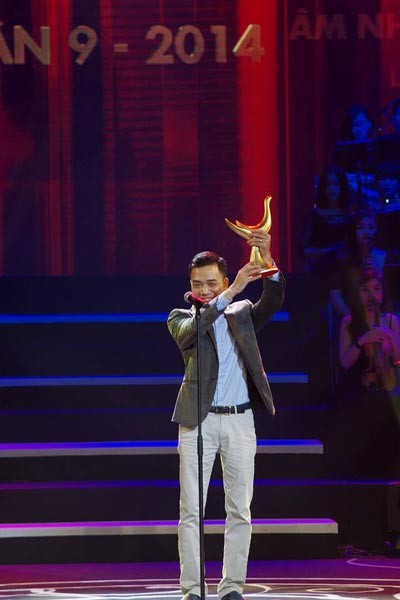 Musician Do Bao wins music devotion award of the year (Photo:SGGP)
Moreover, musician Do Bao also won the award for the album of the year after he beat against famous musicians such as Pham Hai Au, Bao Lan, Nguyen Le and Quoc Trung.
Singer Tung Duong won an additional award the singer of the year.
The song ' Tinh yau mau nang' is performed by singer Doan Thuy Trang and rapper Big Daddy won award for the song of the year.
Singer Vu Cat Tuong won award for new singer of the year, who also had ever listed in top four of the Voice 2014.
Rock Storm was honored in the category of series of the program of the year after the program beat against attractive programs such as Do Re Mi, Vietnamese song, the voice of Vietnam and Luala Concert.
This award was organized by Newspaper of Sports and Culture, Vietnam New Agency.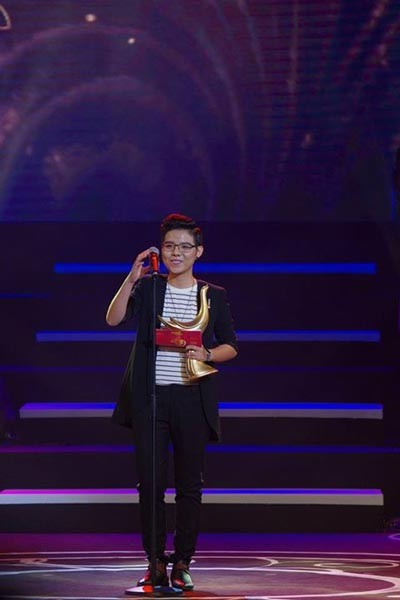 Singer Vu Cat Tuong wins new singer of the year (Photo:SGGP)