Kim Dong Publishing House announced recently that they would soon release a new complete edition of Grimm's Fairy Tales.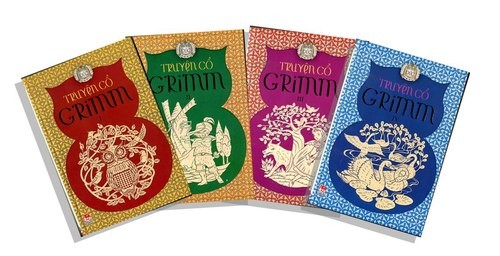 Newly reprinted Grim Fairy tale covers of Kim Dong Publishing House
The new print edition would include 201 stories collected from the world famous stories written by the two brothers, Jacob and Wilhelm Grimm, and 10 stories by Bechstein with illustrations by artist Otto Obbelohde.
The first volume of Grimm's Fairy Tales was published in German in 1812, with 86 stories. The authors wanted to tell imaginary stories to small children to nurture their innocent desire to learn.
The stories have fascinated and frightened generations of children. The fairy tales have been reprinted many times over in hundreds of countries across the world.
In Vietnam, these were first published in 1982 and will now be reprinted with 201 stories.
Erhard Zander, former Consul General of the Federal Republic of Germany in HCMC, said in context of conflicts and wars, people love reading fairy tales which transports them to a world of peace where good wins over evil in the end.