New Zealander Allan Scott, vintner and proprietor of the famous Allan Scott Wines and Estates, will arrive in HCM City late February to prepare for his party at the Caravelle Hotel on February 24.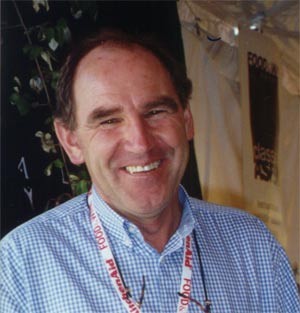 Mr. Allan Scott
The main focus of the dinner party for guests will be the opportunity to try samples of his finest vintages. 
At the 'Allan Scott Winemaker's Dinner,' the acclaimed vintner will pour and discuss his pinot gris, pinot noir and sauvignon blanc. Each vintage will be paired with a selection from Reflections, Caravelle's flagship restaurant. 
For Scott's sauvignon blanc, Reflections will offer one of three options: a light cured salmon terrine; Jerusalem artichokes cappuccino and oyster fritters; or duck liver mousse with pistachio nuts on apricot jam. 
The pinto gris will be accompanied with either seared sea bass medallions on fresh spinach or pan-seared deep sea scallops.  
For Scott's pinot noir, there's the New Zealand lamb loin on stewed eggplant or red wine braised veal cheeks with lemon crushed potatoes. 
Tickets are $65. For further information or reservations, contact (848) 3823 4999, ext. 27138.