The Hue Monuments Conservation Center and relevant departments have implemented procedures to bring Nguyen's Dynasty royal rickshaw back home for displaying at the Museum of the Hue Royal Citadel., according to the center's director, Phan Thanh Hai at the year-end review conference on January 14.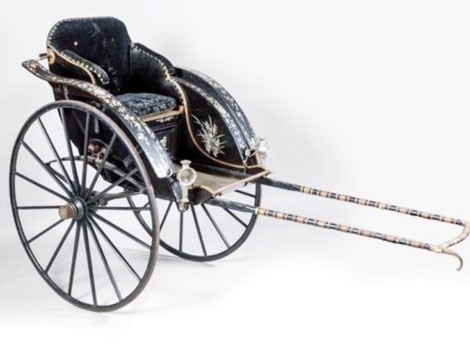 Nguyen's Dynasty royal rickshaw
The Hue Monuments Conservation Center spent EUR55, 800 to buy the royal treasure at an auction at the Château de Cheverny in 2014.

King Thanh Thai (1879-1954) of the Nguyen Dynasty presented his mother, Queen Tu Minh the rickshaw.

It is 136cm high, 230cm long and 102 wide; and was made of lacquer and inlaid with mother of pearl.

The Hue Monuments Conservation Center has recently received many contribution and financial support from individuals and organizations at home and abroad in restoring, preserving and promoting Hue relics.

Hundreds of works and items in the Complex of Hue Monuments have been restored since it was recognized by UNESCO as a world cultural heritage in 1993.

Hue relics on December 31, 2014 welcomed the 30th million visitor and the 12th million international visitor for the 1994-2014 period.

The country's former imperial capital in Hue City had attained a turnover of over VND1,000 billion between 1996 and 2014.