Nhat Thuy of the northern province of Nam Dinh has won the fifth season of Vietnam Idol, which ended in Ho Chi Minh City on May 11, by getting 52 percent of viewers' votes.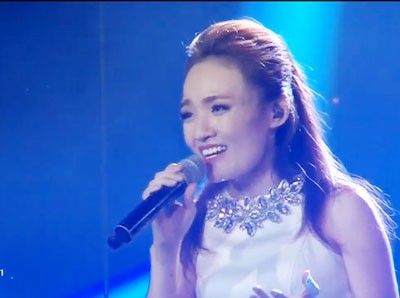 Nhat Thuy
She triumphed over Minh Thuy to take home a cash prize of VND600 million (US$28,600).
On the final night, Thuy sang "Let it go" from the animated film Frozen, which won the Oscar for Best Original Song.
Nhat Thuy, 23, who graduated from the Military University of Culture and Arts, wowed audiences and judges with her powerful voice and slick performing skills.
Her win is also likely to attract commercial interest from companies and others who will be keen to exploit her image.
Vietnam Idol is based on the British reality show Pop Idol and produced by Ho Chi Minh City Television and Vietnam Advertising Company.
Phuong Vy was the winner in its first season in 2007.