The state-run Viet Nam National Oil and Gas Group (PetroVietnam) is organizing an oil and gas industry "Culture Week" to commemorate the industry's 33rd anniversary.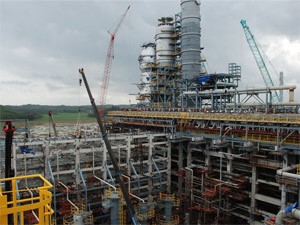 Dung Quat Refinery in Quang Ngai Province
The program, to run from August 28 to September 3, features among other activities a seminar on oil and gas culture and a ceremony to confer awards on outstanding workers.  
There will be a live television program titled "Fire of Oil and Gas" on August 30 that will take viewers to drilling rig no.2 at the Bach Ho Oil Field in Vung Tau, the country's first oil refinery at Dung Quat in Quang Ngai Province, and the National Conference Center in Ha Noi. 
The program will be broadcast live on the channel of VTV1 at 8pm.