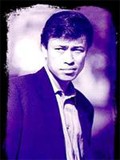 Tuan Ngoc
Tuan Ngoc's live show "Rieng Mot Goc Troi" (Private space in the sky) will be organized at Grand Ballroom, Sheraton Hotel & Towers, Ho Chi Minh City on April 1, 2006.

It is the first time Tuan Ngoc, an overseas singer, has own live show in Viet Nam.
He will perform famous songs of musicians Ngo Thuy Mien, Tu Cong Phung, Tran Quang Loc, Pham Duy, Trinh Cong Son, Van Phung, Thanh Tung, etc and two international songs are Unchained Melody and Quando Quando. These songs have won the hearts of many Vietnamese for generations.
Tuan Ngoc started his career as a singer in Saigon, in the 1970s with The Strawberry Four band. He specialized in romantic songs and had more than 100 albums in 40 years.