Photographer Nguyen A has just introduced a new photo book named 'Nick Vujicic's days in Vietnam', which includes hundreds of images during the five days that Nick Vujicic visited Vietnam.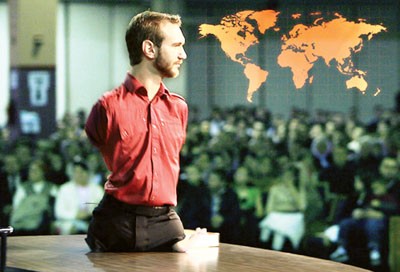 (Photo:SGGP)
The book is more than 200 pages in hard cover. Through the photo book, readers can retrace emotions when they first met Nick in Vietnam and the warm welcome given to him by Vietnamese disabled people, as well as the conversations with him on happiness and fulfillment of dreams.
Earlier, photographer Nguyen A had released another photo book named 'They lived Like That', which had images of disabled people who overcame difficulties in their lives.
Both the books are donated to the Disabled Children's Relief Fund.