The Ho Chi Minh City's Woman cultural house and the Hai Au club of female photographers jointly organized the photo exhibition themed "The lives of mountainous areas' people" yesterday at the city's woman cultural house.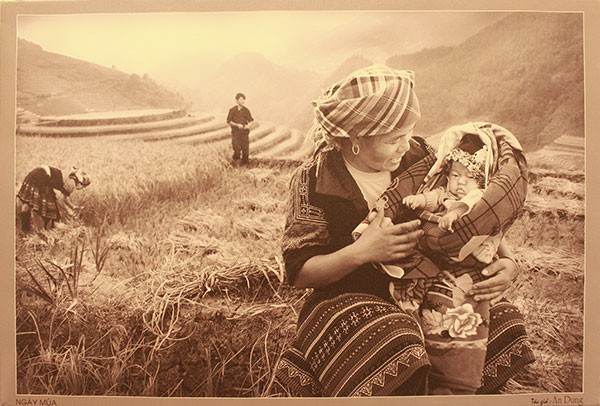 One of black & white photos is exhibited at the city's woman cultural house
89 white & black photos of 19 photographers feature the daily life of the locals in Vietnam's mountainous region.
The vaious portraits of mountainous areas' women shot by Hai Au club's female photographers help HCMC audiences understand more about the daily activities in the country's mountainous region.
The exhibition lasts till October 14, 2016