A photographic contest for couples around 18 years of age was launched by the Ho Chi Minh Communist Youth Union on the social network website Zing Me.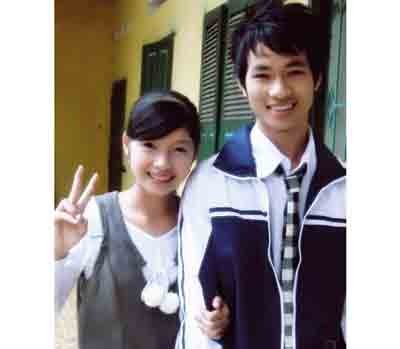 Photo of young couple participating in the contest 'When I am 18' on social network site Zing Me
The contest named "When I am 18" will be held from June 4 to 12. The aim of the event is to provide knowledge, vocational guidance, social skills, general knowledge of society and a platform for teenagers from sixteen to eighteen years of age to find expression before they turn 18 and step into adulthood.
Contestants should post their couple photographs on the website http://go.zing.vn/khitoi18 where people will select the 10 most beautiful couples. The organizers will then select five couples to enter the final round.

These five couples will take part in three contests, namely, costume of their choice, multiple-choice questions to check their intimacy and a behavior competition.
Contestants must prove they are mature, talented and have good goals in life, to be able to win the contest.
The final round will take place in Dam Sen Entertainment Park in Ho Chi Minh City. The first prize is worth VND5 million (US$250), the second VND3 million and the third VND2 million, with a special prize of VND2 million for the most popular couple.
Many interesting activities will also take place during the contest in Dam Sen Park on June 12. Young people will join the 'Grown Up' ceremony where parents and other adults will acknowledge the importance of turning 18.
The website Zing Me will give a certificate of "A grown up internet citizen" to all the contestants.