The Vietnamese Red Cross will host an outdoor concert in Ho Chi Minh City on December 14 to celebrate the organization's 62nd anniversary.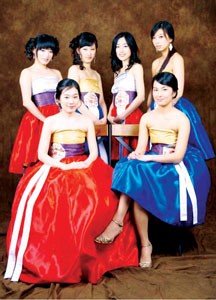 Hwang Jiny & B-Boy band from Korea
The "Strength of Humanity 2008" concert, which will be broadcast live on HTV9, will begin at 8 p.m. at the 7th Military Region stadium in Phu Nhuan district.
Performers will include singers Dam Vinh Hung, Dan Truong, My Linh, Ho Quynh Huong, Mat Troi Moi group, Yoon Do Hyun band, Hwang Jiny & B-Boy brand and Korea's Kim Hyun Jung.
Tickets are VND100,000 to VND200,000 each.
All proceeds raised from this program will go to the Vietnamese Red Cross's charity fund for disadvantage children and Agent Orange victims.