A Romanian trio will give a free show at the French Cultural Center, L'Espace, in Ha Noi on the Tuesday evening.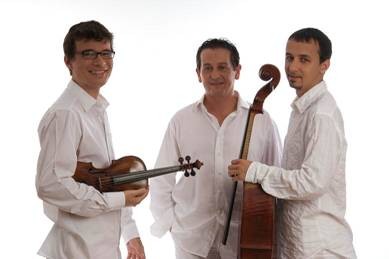 (From L) Violinist Tomescu, pianist Mihail and cellist Suma
The trio will performs works by well-known composers such as Joseph Haydn, Beethoven, George Enescu, and Astor Piazzolla.

The band includes pianist Horia Mihail, violinist Alexandru Tomescu and cellist Razvan Suma. They all are teaching at Transylvania University in Brasov, Romania, and have toured to many countries such as the US, Japan, the Philippines, Germany, France and Italy.

They will also give a lecture with teachers and students on December 18 at the Vietnam National Music Institute.

The trio were on stage at the Ha Noi Opera House on December 15.
Their Vietnam trip is co-organised by the Vietnamese Art Performance Organizing Centre and the Romanian Embassy.