This year's Saigon Sculpture Symposium will be held at the Ho Chi Minh City Fine Arts Association from November 27 to December 17.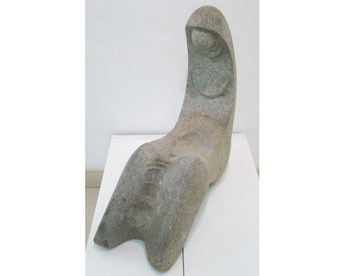 An artwork titled "Young lady" by sculptor Phan Phuong. (Photo:TTO)
The exhibition includes works by Vietnamese sculptors Bui Hai Son, Hoang Tuong Minh, Phan Phuong, Tran Viet Hung, Vinh Do, Tran Thanh Nam and Nguyen Anh On, who are members of the Saigon Sculpture Club.
The show also introduces artworks by foreign artists, including Choi Ok Yeung of Korea, Morton Burke of Canada and Noell El Farol of the Philippines.
A "Sculpture – the bridge of culture between nations" workshop was held on November 28 as part of the Saigon Sculpture Symposium, which has been held annually since 2002.