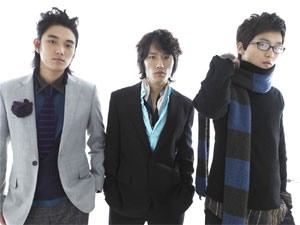 The V.O.S
Park Ji Heon, Kim Kyung Rok and Choi Hyun Jun - the three young men who are Voice of Soul (V.O.S) - will appear in the Yamaha New Pop show at Ho Chi Minh City's Military Zone 7 Stadium on Oct 21.
The top popsters from South Korea have charmed millions of young Asians in recent times and hope to do the same here.
They will share the program with local acts Thanh Thao, Ho Quynh Huong, Minh Thu and the Bells.
On the morning of the concert, Voice of Soul will put in an appearance and sign autographs at the Yamaha Town showroom in Phu Nhuan District.
Yamaha owners can pick up free tickets for the evening show from any of the company's dealers and agents.