An art program featuring Vietnamese and South Korean melodies will be held in the central coastal provinces, Binh Dinh and Khanh Hoa on October 14 and 16 respectively.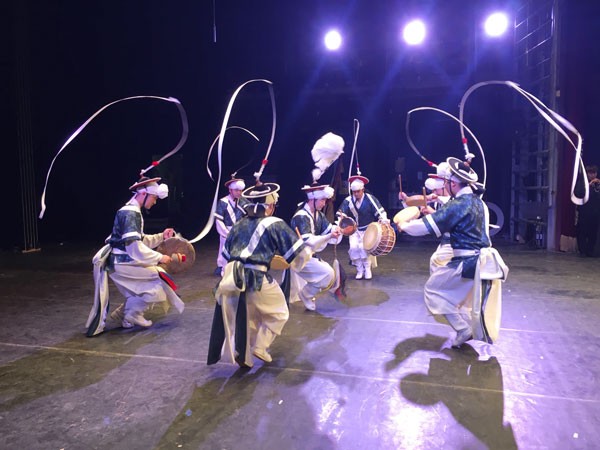 The percussion band Pangut Jin Myung
The event called 'The Harmony of Sound' is organized by the Embassy of the Republic of Korea in Hanoi in collaboration with the RoK Cultural Centre in Vietnam (KCCV), and the people's committees of the two provinces.
This is the third time that the RoK's culture has been brought closer to Vietnamese people, following the success of the 2014 and 2015 tours.
The program will feature Korean folk music and traditional percussion musical instrument, Samulnori; best Korean drama soundtracks from movies, such as Dae Jang Geum, Descendants of the Sun, King and the Clown as well as Vietnamese traditional music.
Singer Kim Yeonjin, K-pop band Peungdeng, the percussion band 'Pangut Jin Myung' from the RoK, Vietnamese (dan bau) monochord zitherist Le Hoai Phuong and others will perform in the show.
The program is expected to present the multicolor cultural identities of Vietnam and the RoK, director of the KCCV Lee Dae Joong said. He hoped that it will contribute to tightening bilateral cultural exchanges between the two countries.