A special art program titled "Ho Chi Minh City's artists look toward national sea and islands" was held at the municipal Youth's Cultural House on June 2.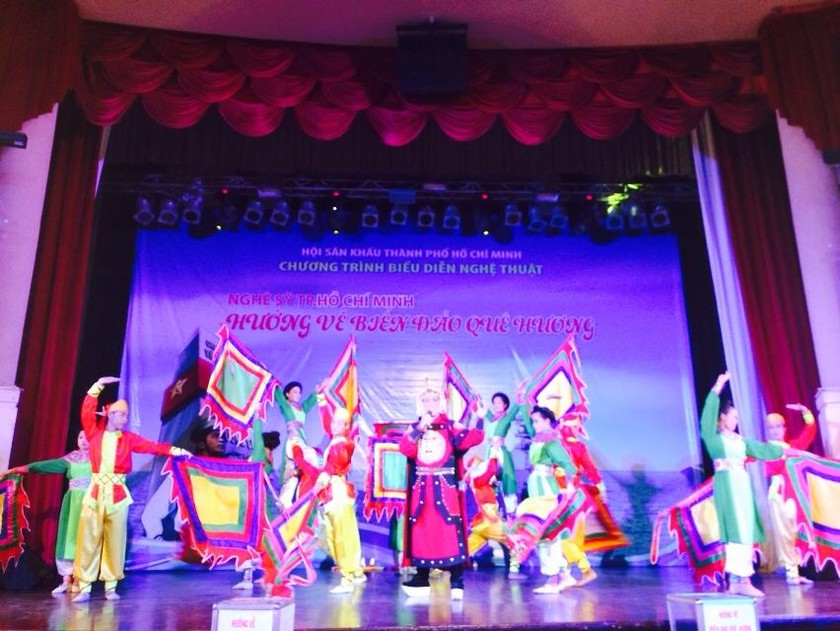 Over 200 artists participate in the art program. (Photo: Quoc Khanh)

More than 200 singers, dancers, actors and actresses performed songs honoring historical tradition and artists' patriotism as well as affirming faith in the coast guard who plays important role in maintaining sea security.
All proceeds of the program of nearly VND 95 million will be donated to the soldiers protecting the national sea and island .