The Ba Chua Xu Temple Festival opened in An Giang Province's Chau Doc town May 21.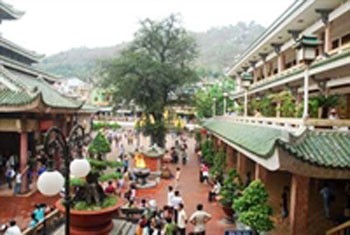 A view of the Ba Chua Xu Temple (Photo: SGGP)
The biggest folk festival in the Mekong Delta, held annually from the 23rd of the fourth lunar month, will see a parade of the deity Ba Chua, known as Lady of the Realm, a washing rite, kylin and dragon dances, traditional music performances, a boat race, and more.
Pilgrims flock to the temple to touch the Lady of the Realm and seek her protection and benediction.
The Ba Chua Xu Temple Festival was recognized as a national event in 2002.
The temple at the foot of Sam Mountain is listed as a national relic site.
The festival will go on until May 23.